Website Accessibility Is More Important Than Ever
Your website can be a powerful tool for achieving your mission. However, if people with different abilities can't effectively use your website, you could be missing out on additional funding, donations, volunteers, beneficiaries, volunteers, sales and more.
Tens of millions of website users worldwide see websites differently than you, and may not be able to use your site if it has poor accessibility features. In addition, ignoring website accessibility could expose your organization to significant legal risk.
Real Humans, Real Experts
Our accessibility audits are conducted by actual humans, not software tools that often miss critical issues and apply a one-size-fits-all approach to auditing your website. Our experts have decades of accessibility experience and can explain the audit findings to help you understand the most pressing items and make a plan to correct them.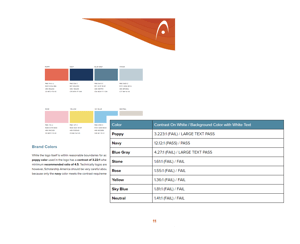 A Comprehensive Audit & Action Plan
Our accessibility audits dive deep into your website's design, content, functionality, and more. We also conduct a review of your branding and make suggestions to leverage your brand in ways that won't adversely affect accessibility.
All Website Accessibility Audits Include:
A detailed Review of Website Design and Content

Review of Branding, Color and Font Usage

Website Functionality Testing

Media & Rich Content Review

Top Recommendations and Compliance Plan

Educational Material and Testing Tool Training

Education & Tools For The Future
Of course, websites are ever changing and while your website may have good accessibility now, maintaining that as content is added and changes are made can be challenging. All our accessibility audits also come with expert consultation and free tools to help you keep up to date with accessibility in the future.
Contact Us To Schedule An Accessibility Consultation Today