About Sarah Morris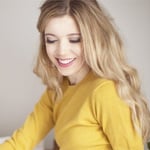 Over the last five years, Americana singer-songwriter Sarah Morris has been busy building a family, a band, and a reputation for engaging performances, with a voice both clear and lush.
Sarah hails from Minneapolis, Minnesota, where from a young age, music was etched upon her DNA. Morris immersed herself in her parent's eclectic record collection before finally falling in love with the storytelling and songcraft in country music. The music of Mary Chapin Carpenter, Alison Krauss, and Kathy Mattea changed Sarah's course entirely. After graduating from the Lawrence University Conservatory of Music, she wasted no time packing her bags for Nashville.
Her years in Music City instilled a traditional songwriting sensibility that has earned her latest album Ordinary Things international airplay, and critical acclaim. She was a top 4 finalist in The NewSong Music Contest at Lincoln Center in NYC (January 2016), she took 2nd place at the 2016 Chris Austin Songwriting Competition at MerleFest in Wilkesboro, NC, and her song, "Brighter" was a 2016 Americana semi-finalist in the International Songwriting Competition. Ordinary Things spent 6 months on the AMA chart (Americana Music Association), spending 4 weeks in the top 100. With the release of her third album, Hearts In Need Of Repair, Sarah offers 11 new songs spanning the Americana sonosphere.
Returning to RiverRock Studios in Minneapolis, Sarah co-produced the album with Eric Blomquist. Longtime bandmates Thomas Nordlund, Andrew Foreman, and Zachary Schmidt joined them in the studio, laying a foundation that blends folk-rock and country influences. Hearts In Need Of Repair showcases Sarah's captivating vocals and sharply crafted lyrics, exploring vulnerability, heartbreak, and grown-up, imperfect love.
About Vicky Emerson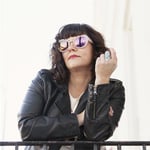 Singer/songwriter, Vicky Emerson, has been heralded by the Minneapolis Star Tribune for her gorgeous, dusky voice and songwriting chops on previous releases but her new album, Steady Heart, which she self-produced, firmly established her as an essential, strong female voice in Americana music. Steady Heart, has received critical acclaim, helping her to rise to #4 on the European Americana Charts, #52 on the US Americana Album Chart and #34 on the Americana Singles Chart with her hit, "The Reckoning." No Depression raved that she is "...one of the pre-eminent independent singer/songwriters working in Americana. Her lyrical acumen is readily apparent for any listener, those unfamiliar with her work and longtime fans alike, but the lean economy of her poetic musings separates her work from performers who might otherwise overdo their desired effect on the audience." Vicky is based in Minneapolis and continues to tour on a national basis and has opened for Emerson has opened for Gregory Alan Isakov, Amanda Shires, Eliza Gilkyson, Brewer & Shipley, Malcomb Holcombe and Brent Cobb.
About Jillian Rae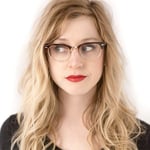 Having cultivated a reputation as the go-to violin accompanist for dozens of bluegrass, rock, and pop bands (including The Okee Dokee Brothers, Corpse Reviver, Adam Levy, and Steve Kaul & the Brass Kings) Jillian Rae planted her own flag in the musical landscape with the 2013 release of Heartbeat, a confident pop record with subtle nods to her bluegrass and classical pedigrees. Her songs are full of heartache, truth, and often a beguiling sense of playfulness. Rae's songwriting is not easily pigeonholed, and neither is her playing. You can find her playing country fiddle on one tune, rock guitar on the next, or driving her violin through synthy guitar effects on another.